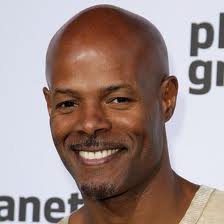 Keenen Ivory Wayans is an American actor, comedian, director, and writer known as the host and creator of In Living Color. Wayans is the director and creator of Scary Movie. He briefly hosted his own show called, "The Keenen Ivory Wayans Show".
Wayans created, hosted, and starred in the sketch-comedy series, In Living Color. Wayans then starred in his own talk-show, The Keenen Ivory Wayans. Then, he directed/created the first Scary Movie, which is the highest grossing film ever by a African American and also directed the sequel, Scary Movie 2. Soon after went on to direct the films like, White Chicks and Little Man.
Personal Life
Edit
Wayans is a vegan and a supporter of the animals rights group, PETA. In 2003, Wayans filed for divorce from his wife of three years and he was sought joint custody of his five children
Ad blocker interference detected!
Wikia is a free-to-use site that makes money from advertising. We have a modified experience for viewers using ad blockers

Wikia is not accessible if you've made further modifications. Remove the custom ad blocker rule(s) and the page will load as expected.