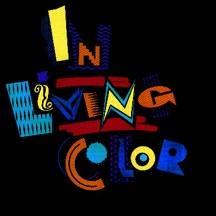 In Living Color
is a American sketch-comedy television series, which orignally ran on the FOX Network from 1990 to 1994. The show was created and executive produced by Wayans family member,
Keenen Ivory Wayans
. The show premiered after Super Bowl XXVL as a live telecast. The show was high with with Nielsen ratings in it's first two seasons and fell within the third and fourth season as the Wayans family fell out with the FOX network leadership over creative control and rights.
After the success of "Hollywood Shuffle" and "I'm Gonna Git You Sucka", FOX approached Keenen about having his own show. Wayans wnated to create a show similar to Saturday Night Live, but with a cast with people of color that took chances with it's content. The show helped launch the careers of male comedians/actors such as Jim Carrey, Jamie Foxx, and David Alan Grier
Departure of Wayans family
Edit
Keenen stopped appearing in skits after the end of the third season over disputes with the FOX Network about the show censoring the show's content and rerunning episodes without consultation. During the fourth season, he appeared during (1992-93) and then remained as a executive producer and remained in the opening credits until the tenth episode. Marlon left shortly after Keenen resigned as producer. Shawn and Kim left at the end of the fourth season. Damon left at the end of the third season to pursue a movie career, but made a few guest appearances.
Keenen Ivory Wayans (seasons 1-4)
Jim Carrey
Kim Coffield (seasons 1-4)
Kim Coles (season 1 only)
Tommy Davidson
Jamie Foxx (season 3-5)
David Alan Grier
Anne-Marie Johnson (season 5)
Marlon Wayans (season 4)
Shawn Wayans (season 1-4)
Damon Wayans (seasons 1-3)
Kim Wayans (seasons 1-4)
DJ Twist (seasons 3-5)
Tommy Davidson
Alexandra Wentworth (seasons 4-5)